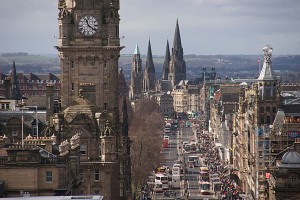 I have received several phone calls in the last few weeks asking me whether it would be possible to sign a power of attorney at the Spanish Consulate in Edinburgh.
My understanding is that a new Consul will arrive shortly, probably in the next two weeks. Until such time, the Spanish Consulate in Edinburgh will not be able to deal with powers of attorney. The rest of the consular services will not be affected but those who need to sign an urgent power of attorney will have to either fly to Spain or contact one of the law firms recommended by the Spanish Consulate (this firm being one of them) and sign the power of attorney in the UK.
In any event, it seems like a temporary situation and the Spanish Consulate in Edinburgh should be able to resume its notarial services very shortly.
If you live in the North of England or in Scotland, do not travel to the Spanish Consulate in London without having spoken with them first. London is not obliged to take any requests from UK nationals who live outside their Consular jurisdiction so do not travel to the said Consulate unless you have spoken to London first and confirmed that they will be happy to see you for the signature of a notarial document.
London is a wonderful city, worth to visit a hundred times, but there is no point in spending several hours in the train when you may not get what you wanted.
 Photo from www.freefoto.com