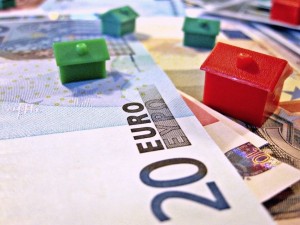 Do's & don'ts when buying in Spain.
DO'S.
Apart from the price of the property you should consider other costs related to the transaction such as follows:
Taxes, Notary and Land Registry: You should consider 10%-12%.
Spanish Lawyer fees*
Surveyor** although it is not mandatory to ask for a survey, we would recommend to have one in order to be 100% sure about what you are buying.
Real Estate Agency fees: if you are using a real estate agency for the search they will charge a percentage of the price, depending on the region although the norm is that this is paid by the seller.
* although it is not mandatory to instruct a lawyer when buying in Spain, because the Notary carry out the main checks (charges etc) we strongly recommend you to instruct one to ensure that your interests and investment are properly protected.
Ensure you have 30% for the mortgage deposit plus 10% for the Notary, taxes and Land Registry fees.
Nowadays, most of the banks are not offering mortgages which exceed 70% of the price, so you will need to ensure you are able to pay a deposit of 30%, as well as paying the costs.
Decide what and where you want to buy.
Spain has different regions with big differences between them in terms of weather, lifestyle, tourism, etc and most importantly, in terms of price. We would recommend that you visit in winter so that you can get an idea of the way of life outside tourist season.
Once you decide where you are going to buy, you should consider the different types of properties you can buy, i.e. brand new, old property, off-plan property, urban or rustic land, and obtain legal advice to ensure you are fully advised on all aspects of being a new owner.
Check different options of mortgages.
Make sure you fully understand the mortgage agreement you are going to sign. We would recommend to ask for the mortgage deed to be reviewed by a lawyer in order to ensure it does not contains abusive clauses.
Look for the mortgage which is most appropriate for your capabilities and needs. There are a range of mortgages on offer and you should pay special attention to the interest rate and repayment period, fees for setting up the mortgage as well as early repayment and cancellation fees.
Reserve the property and sign a "contrato de arras".
If you find "the" property, you will have to reserve it while your lawyers are dealing with all the checks that the transaction needs to ensure that you are buying safely. You will need to pay a reservation fee of around 3000 Euro which will take the property out of the market. Then, once your lawyer is happy with the legal documentation, you will be asked to pay a deposit of around 10% with the signing of the purchase agreement (contrato de arras) and the rest will be due on completion.
Signing an "arras" contract means that both parties have the right to withdraw:
If you decide not to proceed with the transaction you will lose the deposit, but if it is the seller who withdraws, or if the property has been misrepresented, you will be entitled to claim for double of the deposit.
Consider engaging a surveyor.
You may consider that the property needs to be surveyed by a professional with appropriate experience and qualifications. That is very sensible, but you will find that some Spanish estate agents will discourage this.
Find out about the annual expenses of owning a property in Spain.
Be certain of the likely annual expenses you will incur, including service charges, property tax (IBI), non-residents income tax, wealth tax if applicable, electricity, water, gas, etc.
All of the above-mentioned advice can became a terrible bureaucratic fight if you do not engage the expertise and help of an independent Spanish lawyer.
A Spanish lawyer will guide you through the entire process, avoiding extra costs and which is more important, ensuring that the property you are going to buy, has all it needs to be transferred (no charges), no development plans affecting it, etc.
You can use a Spanish Lawyer based in Spain or in the UK. Please note that there are several UK law firms with an in house Spanish lawyer able to provide legal advice without you having to go to Spain.
We would recommend to sign a Spanish Will when acquiring a property in Spain.
DON'TS.
Do not be forced by the bank to get their insurance or other bank products.
Do not sign any document if you do not understand them.
Do not pay more than what was agreed.
Do not sign any document without a Spanish lawyer.
Do not buy a property without taking legal advice.
Do not pay large amounts of money to developers who do not offer you the security of a Bank Guarantee for these payments.
Do not be tempted to declare a lower property value than the actual purchase price.
In the past it was quite common to declare a low value for the property in order to minimize the transfer tax. Nowadays, the Spanish treasury will prosecute anyone who declares a lower price. The wrongdoer will be punished and additional interest will be applied. On the other hand, when you decide to sell this property, you will be liable for Spanish capital gains tax on any profit made and, you will be liable for tax on a much larger profit when you sell later. The safest way is to ask at the payment office of the nearest tax agency and they will give you the exact value of a particular property.
By Claudia Font & Antonio Guillen