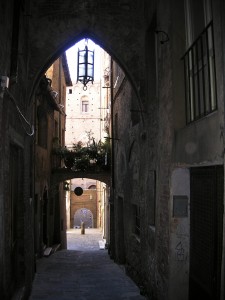 Barcelona is probably one of the most beautiful cities in Europe. Woody Allen tried to show it in his famous film "Vicky Cristina Barcelona" although he excesively focused on the usual landmarks and buildings, forgetting that there is beauty in many other places apart from the usual constructions from Gaudi. However, it still was a good marketing tool for the city.
Property wise, Barcelona has suffered like any other city in Spain. Property prices have fallen for the last 5 years although 2013 has brought some interesting news. According to the Real Estate website www.idealista.com , property prices in Barcelona fell by only 1%. This may look like bad news to most of you but the reality is that the forecast was for a fall of at least 7% to 8%. What has happneed then? La Vanguardia newspaper thinks that this reduction in the decline of prices is due to Foreign Buyers. In fact, the said newspaper estimates that 10% of those who buy in Barcelona are probably foreign, being Russians, Chinese and Indian the nationalities that are showing more interest in the city followed by the usual British, French and other Europeans.
One of the reasons for this increase in interest from non-European investors is the so called "Golden Visa" which grants immediate residency rights to any non-European investing more than 500,000 Euro in property in Spain. At the same time, many Foreigners look at Barcelona's potential in the touristical rent market. The city is used for long weekend breaks, stag does, romantic breaks and many others and in most cases those travelling to Barcelona use touristical apartments rather than Hotels, being this type of accomodation an alternative with some relevant success.
So, what should you do if you are interested in buying a property in Barcelona? The first thing you should do is take a holiday in Barcelona and explore the city. Your budget and motives shoud vary depending on whether you are looking to buy a first home, a second home or an investment. Many Estate agents speak English and they should be able to point you in the right direction. Once you find a property that you like, the agent will probably ask you to pay a reservation of a few thousand euro or perhaps even a deposit. This is where the lawyer work starts and where you need to tell the agent that you will instruct your own lawyer for the transaction.  You will be told that there is no obligation to instruct a lawyer in Spain and that there is a professional called "Notary Public" who can prepare all the documentation. Yes, that is correct in a way but it is still very advisable to instruct your own lawyer in the same way that you would do in the UK.
The lawyer (abogado in Spanish and advocat in Catalan) will check all the documentation and advise you before you enter into any contracts. He will also carry out searches to check the planning situation and whether the property can be let out as a touristical apartment. You can find Spanish lawyers in Barcelona, of course, but also in the UK. It is up to you to decide which lawyer you want to use. Some investors prefer to use a Spanish lawyer based in the UK because they are regulated by the UK Law Society, others prefer to use someone local. The important thing is to instruct an independent Spanish lawyer and not to proceed with the purchase without independent advice.
Enjoy the city!!
Antonio Guillen is a dual qualified Spanish lawyer- English Solicitor from Barcelona who is currently practising in the UK.