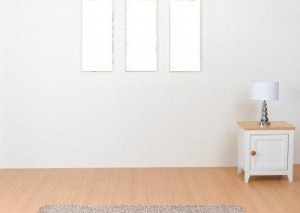 The current Spanish Government is betting for a surge in rentals as a way to compensate the stock of properties for sale that cannot be currently absorbed by the market. For this reason it has implemented a project of law that, in the Government's opinion, will revive the rentals market. The project of law is based on three important pillars: more flexible rentals, speeding eviction procedures and tax incentives.
Landlords will gain more rights and will be able to cancel rental agreements if the property is required for their personal use regardless of whether the tenancy period has come to an end or not. They will also be able to recover the property if the property is required by the spouse after a divorce or by close relatives.
There is a plan to speed the current eviction process which is still too slow and creates great problems to landlords. The idea is to proceed to the eviction without having to wait for a Court Order. For instance, it will be enough with the notice served by the Court or a Notary Public.
Tenants will also be able to terminate the tenancy agreement before the end of the agreed period as long as they serve 1 month's notice. This is quite the opposite of the current situation whereby most tenants are forced to stay in the property for at least 12 months prior to being able to terminate the agreement.
The purpose of this project of law is to promote rentals and change the Spanish mentality in respect of renting. However, experts consider the reforms landord-bias as they will benefit landlords in a major scale than tenants. This is only a project of law. Spain has right now major problems to solve but there is no doubt that the rental market in Spain is less active than in the rest of European countries. Property owners are reluctant to let their properties because they are afraid of getting a bad tenant and terrified of the long eviction procedures. This law could help to revive this market but there will be a pay to price and tenants are the most likely to suffer the consequences of any new reforms in this respect.
Photo from www.freedigitalphotos.net