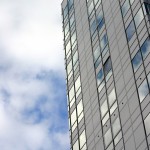 Some time ago I informed about the closing of the Spanish Consulate in Manchester. I consider that this kind of news is always sad for both the Spaniards living in this country and the British and other nationals living in the North of England. We should not forget that Manchester is probably the second biggest city in the UK, and a priority destination for lots of youngster willing to learn English.
Independently of future appointments as there are some talks of appointing an Honorary Consul in the North of England, I want to take the opportunity to remind you of the new Spanish consular districts in the UK. Please note that you will have to contact the Consulate of London or Edinburgh depending on where you live:  
Consulado General de España en Edimburgo

63 North Castle Street

EdinburghEH2 3LJ

TEL: (0131) 220 1843

 

Cheshire

Cleveland

Cumbria

Durham

 

 

Lancashire

GreaterManchester

Merseyside

North Yorkshire.

 

Northumberland

Tyneand Wear

West Yorkshire

Northern Ireland.
Consulado General de España en Londres

20 Draycott Place

LondonSW3 2RZ

TEL: (0207) 589 89 89

E-mail: Cog.Londres@maec.es

Conwy

Denbighshire

Derbyshire

East Riding –ofYorkshire

Flintshire

Gwynedd

Isle ofAnglesey

Isle of Man

Lincolnshire.

Nottinghamshire

Shropshire

South Yorkshire

Staffordshire

Wrexham.
Fortunately the Consulate in Manchester is not completely disarmed. There is a Section of Labour and Immigration which is now working from a new address:
SUITE GD, ARMSTRONG HOUSE
OXFORD ROAD
MANCHESTERM1 7ED
Phone (0161) 237 3736
By the way, if you are Spanish and looking to come to live to the UK, they have a lot of information about interesting topics. You can request freely their periodical news at sectrasm@btconnect.com.
 Photograph of a building in Manchester from www.dreamstime.com