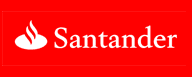 I am a usual reader of the news bulletin from Idealista.com. I like it because it comes every Friday with a summary of the most relevants news in respect of the property market. The interesting thing about this news bulletin is that it does not have any alliances and you can easily see a story talking about the improvement of the property market in Spain together with another story which is less optimistic about the same point.
This week I have noted with interest that Santander Bank has decided to get rid of all its stock of properties by the end of the year, even if it implies making some losses. It appears that Santander has organised a bid and is planning to give the properties for sale to one of the major players in the Real Estate market. Companies such as Knight Frank, Aguirre Newman and Richard Ellis will probably bid for getting the portfolio.
I am interested to see the prices of the properties. The current trend is that properties put for sale by banks are usually more expensive than those sold by developers. However, it must be said that at the same time they usually come with better mortgage offers. If Santander wants to get rid of the around 29,000 properties it has, then it better start crashing the prices because it is very quiet out there. Furthermore, it also better start softening its current mortgage criteria. Otherwise, with the current mortgage criteria which is tough across most of the Spanish banks, most of the interested purchasers will fail to get a mortgage.
Hopefully, other banks will follow this trend and this will help to reduce the current stock of properties which is affecting the recovery of the market. For those who are considering to buy a property from a bank do not forget to instruct an independent lawyer to check the legals. The fact that the property belongs to a bank does not necessarily mean that it has all the papers in place.
To summarise, great idea. This is exactly what Spain needs: bold initiatives to awake a dormant market from its letargy. But, will it work?